The Local Leads Machine Is Coming Soon!!!
Local Leads Machine is a low-cost web-based "Off-The-Shelf" lead generation and management system that automatically collects and distributes real-time high-quality leads.
Local Leads Machine is an excellent solution for any business looking for the best way to get leads either for themselves or for their local business clients.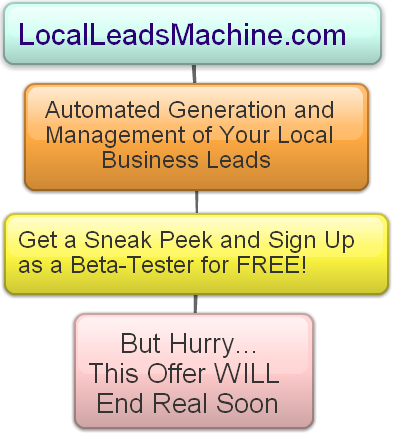 We're beta testing our system to work out any remaining issues.
Visit our blog for more details or sign-up for updates below.